Check out these outstanding Teen book websites!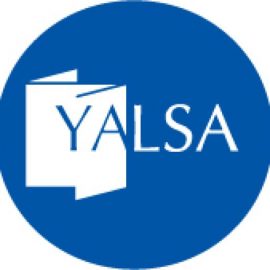 Looking for your next great read? Check out this handy new search tool created by the Young Adult Library Services Association. You can search the Teen Book Finder by author, genre, and award or you can search the helpful booklists that the YALSA Librarians have put together.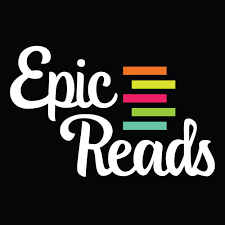 Epic Reads is an online community where you can find information on new book releases, take fun book related quizes, connect with other book lovers, and enter to win great prizes. Epic Reads is run and maintained by HarperTeen, a division of HarperCollins Publishers.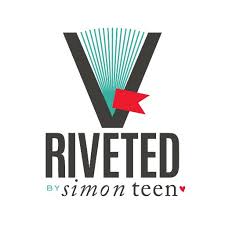 Riveted is an online community for anyone who loves teen books! It's where you can read free teen books and exclusive excerpts, heart comments, books and content that you love, and share your reviews on books, your ideas, and more. Rivited is run and maintained by Simon Pulse, the young adult division of Simon & Schuster Publishers.
---
Alex Awards 2022
The Young Adult Library Services Association (YALSA), a division of the American Library Association (ALA), has selected 10 adult books with special appeal to teen readers to receive the 2022 Alex Awards.


Light from Uncommon Stars by Ryka Aoki
Shizuka Satomi made a deal with the devil: to escape damnation, she must entice seven other violin prodigies to trade their souls for success. She has already delivered six. When Katrina Nguyen, a young transgender runaway, catches Shizuka's ear with her wild talent, Shizuka can almost feel the curse lifting. She's found her final candidate. But in a donut shop off a bustling highway in the San Gabriel Valley, Shizuka meets Lan Tran, retired starship captain, interstellar refugee, and mother of four. Shizuka doesn't have time for crushes or coffee dates, what with her very soul on the line, but Lan's kind smile and eyes like stars might just redefine a soul's worth. And maybe something as small as a warm donut is powerful enough to break a curse as vast as the California coastline. As the lives of these three women become entangled by chance and fate, a story of magic, identity, curses, and hope begins, and a family worth crossing the universe for is found.



The 100 Years of Lenni and Margot by Marianne Cronin
Life is short. No-one knows that better than seventeen-year-old Lenni living on the terminal ward. But as she is about to learn, it's not only what you make of life that matters, but who you share it with.
Dodging doctor's orders, she joins an art class where she bumps into fellow patient Margot, a rebel-hearted eight-three-year-old from the next ward. Their bond is instant as they realize that together they have lived an astonishing one hundred years. To celebrate their shared century, they decide to paint their life stories: of growing old and staying young, of giving joy, of receiving kindness, of losing love, of finding the person who is everything. As their extraordinary friendship deepens, it becomes vividly clear that life is not done with Lenni and Margot yet.



The Witch's Heart by Genevieve Gornichec
Angrboda's story begins where most witches' tales end: with a burning. A punishment from Odin for refusing to give him knowledge of the future, the fire leaves Angrboda injured and powerless, and she flees into the farthest reaches of a remote forest. There she is found by a man who reveals himself to be Loki, and her initial distrust of him grows reluctantly into a deep and abiding love. Their union produces three unusual children, each with a secret destiny, who she is keen to raise at the edge of the world, safely hidden from Odin's all-seeing eye. But as Angrboda slowly recovers her prophetic powers, she learns that her blissful life - and possibly all of existence - is in danger. Angrboda must choose whether she'll accept the fate that she's foreseen for her beloved family...or rise to remake their future. From the most ancient of tales, this novel forges a story of love, loss and hope for the modern age.
The Library of the Dead by T.L. Huchu
Ropa dropped out of school to become a ghostalker – and they sure do love to talk. Now she speaks to Edinburgh's dead, carrying messages to those they left behind. A girl's gotta earn a living, and it seems harmless enough. Until, that is, the dead whisper that someone's bewitching children – leaving them husks, empty of joy and strength. It's on Ropa's patch, so she feels honor-bound to investigate. But what she learns will rock her world.
Ropa will dice with death as she calls on Zimbabwean magic and Scottish pragmatism to hunt down clues. And although underground Edinburgh hides a wealth of dark secrets, she also discovers an occult library, a magical mentor and some unexpected allies. Yet as shadows lengthen, will the hunter become the hunted?
Daniel leads a rich life in the university town of Athens, Georgia. He's got a couple close friends, a steady paycheck working for a regional airline, and of course, for a few glorious days each Fall, college football tailgates. He considers himself to be a mostly lucky guy - despite the fact that he's suffered from a debilitating disease since he was a small child, one that has left him unable to speak or to move without a wheelchair. Largely confined to his home, Daniel spends the hours he's not online communicating with irate air travelers observing his neighborhood from his front porch. One young woman passes by so frequently that spotting her out the window has almost become part of his daily routine. Until the day he's almost sure he sees her being kidnapped.
1940. As England prepares to fight the Nazis, three very different women answer the call to Bletchley Park, where the best minds in Britain train to break German military codes. Osla puts her fluent German to use as a translator of decoded enemy secrets. Mab works the legendary codebreaking machines and looks for a socially advantageous husband. Beth's shyness conceals a brilliant facility with puzzles, and she becomes one of the Park's few female cryptanalysts. 1947. As the royal wedding of Princess Elizabeth and Prince Philip whips post-war Britain into a fever, the three women are reunited by a mysterious encrypted letter-- the key to which lies buried in the long-ago betrayal that destroyed their friendship and left one of them confined to an asylum.
Winter's Orbit by Everina Maxwell
Summoned before the Emperor, Prince Kiem-a famously disappointing minor royal and the Emperor's least favorite grandchild-is commanded to renew the empire's bonds with its newest vassal planet. The prince must marry Count Jainan, the recent widower of another royal prince of the empire. But the Jainan suspects his late husband's death was no accident. And Prince Kiem discovers that Jainan is a suspect himself. But broken bonds between the empire and its vassal planets leaves the entire empire vulnerable, so together they must prove that their union is strong while uncovering a possible conspiracy. In the shadows of a secret past and an insecure future, Kiem an Jainan must come together to protect both of their worlds.
Once upon a time, there was a wicked fairy who, in an act of vengeance, cursed a line of princesses to die. A curse that could only be broken by true love's kiss. You've heard this before, haven't you? The handsome prince. The happily ever after. Utter nonsense. Let me tell you, no one in Briar actually cares about what happens to its princesses. Not the way they care about their jewels and elaborate parties and charm-granting elixirs. I thought I didn't care, either. Until I met Princess Aurora. The last heir to Briar's throne. Kind. Gracious. The future queen her realm needs. One who isn't bothered that I am Alyce, the Dark Grace, abhorred and feared for the mysterious dark magic that runs in my veins. Humiliated and shamed by the same nobles who pay me to bottle hexes and then brand me a monster. Aurora says I should be proud of my gifts. That she...cares for me. Even though a power like mine was responsible for her curse. But with less than a year until that curse will kill her, any future I might see with Aurora is swiftly disintegrating -- and she can't stand to kiss yet another insipid prince. I want to help her. If my power began her curse, perhaps it's what can lift it. Perhaps together we could forge a new world. Nonsense again. Because we all know how this story ends, don't we? Aurora is the beautiful princess. And I...I am the villain.
Lore Olympus, Vol. 1 by Rachel Smythe
Persephone, young goddess of spring, is new to Olympus. Her mother, Demeter, has raised her in the mortal realm, but after Persephone promises to train as a sacred virgin, she's allowed to live in the fast-moving, glamorous world of the gods. When her roommate, Artemis, takes her to a party, her entire life changes: she ends up meeting Hades and feels an immediate spark with the charming yet misunderstood ruler of the Underworld. Now Persephone must navigate the confusing politics and relationships that rule Olympus, while also figuring out her own place--and her own power.
Crossing the Line: A Fearless Team of Brothers and the Sport That Changed Their Lives Forever by Kareen Rosser
Crossing the Line will not just leave you with hope, but also ideas on how to make that hope transferable" (New York Times bestselling author Wes Moore). Born and raised in West Philadelphia, Kareem thought he and his siblings would always be stuck in "The Bottom", a community and neighborhood devastated by poverty and violence. Riding their bicycles through Philly's Fairmount Park, Kareem's brothers discover a barn full of horses. Noticing the brothers' fascination with her misfit animals, Lezlie Hiner, founder of The Work to Ride stables, offers them their escape: an after school job in exchange for riding lessons. What starts as an accidental discovery turns into a love for horseback riding that leads the Rossers to discovering their passion for polo. Pursuing the sport with determination and discipline, Kareem earns his place among the typically exclusive players in college, becoming part of the first all-Black national interscholastic polo championship team-all while struggling to keep his family together. Crossing the Line: A Fearless Team of Brothers and the Sport That Changed Their Lives Forever is the story of bonds of brotherhood, family loyalty, the transformative connection between man and horse, and forging a better future that comes from overcoming impossible odds.
---
Teen books made into movies and TV shows!
Check out these trailers for recent and upcoming movie releases!
Read the book! Then see the movie!
A lonely obese boy everyone calls "Butter" is about to make history. He is going to eat himself to death-live on the Internet-and everyone is invited to watch. When he first makes the announcement online to his classmates, Butter expects pity, insults, and possibly sheer indifference. What he gets are morbid cheerleaders rallying around his deadly plan. Yet as their dark encouragement grows, it begins to feel a lot like popularity. And that feels good. But what happens when Butter reaches his suicide deadline? Can he live with the fallout if he doesn't go through with his plans?
Panic began as so many things do in Carp, a poor town of twelve thousand people in the middle of nowhere: because it was summer, and there was nothing else to do. And in this legendary game, where the stakes are high and the payoff is even higher, everyone has something to play for. For Heather and Dodge, the game will bring new alliances, unexpected revelations, and the possibility of first love for each of them—and the knowledge that sometimes the very things we fear are those we need the most.
Shadow and Bone by Leigh Bardugo
Surrounded by enemies, the once-great nation of Ravka has been torn in two by the Shadow Fold, a swath of near impenetrable darkness crawling with monsters who feast on human flesh. Now its fate may rest on the shoulders of one lonely refugee. Alina Starkov has never been good at anything. But when her regiment is attacked on the Fold and her best friend is brutally injured, Alina reveals a dormant power that saves his life -- a power that could be the key to setting her war-ravaged country free. Wrenched from everything she knows, Alina is whisked away to the royal court to be trained as a member of the Grisha, the magical elite led by the mysterious Darkling. Yet nothing in this lavish world is what it seems. With darkness looming and an entire kingdom depending on her untamed power, Alina will have to confront the secrets of the Grisha -- and the secrets of her heart.
There's Someone Inside Your House by Stephanie Perkins
It's been almost a year since Makani Young came to live with her grandmother and she's still adjusting to her new life in rural Nebraska. Then, one by one, students at her high school begin to die in a series of gruesome murders, each with increasing and grotesque flair. As the body count rises and the terror grows closer, can Makani survive the killer's twisted plan?
---
2021 Top Ten Quick Picks for Teens
A list created by YALSA (Young Adult Library Services Association)
The full list of 2021 Quick Picks for Teens can be found here.
Be Not Far From Me by Mindy McGinnis
The world is not tame. Ashley knows this truth deep in her bones, more at home with trees overhead than a roof. So when she goes hiking in the Smokies with her friends for a night of partying, the falling dark and creaking trees are second nature to her. But people are not tame either. And when Ashley catches her boyfriend with another girl, drunken rage sends her running into the night, stopped only by a nasty fall into a ravine. Morning brings the realization that she's alone—and far off trail. Lost in undisturbed forest and with nothing but the clothes on her back, Ashley must figure out how to survive with the red streak of infection creeping up her leg.
A teenage survival expert finds all his skills tested as he's pursued through the Canadian wilderness by men determined to silence him. On his way to teach at Camp Seven Generations, a Native outdoor school, Nick witnesses a murder and then is thrown off a train. Remembering and using the teachings of his Abenaki Elders will prove to be the difference between life and death for him. Although his pursuers have modern technology to help them, Nick has something even more useful. In addition to the skills he's learned, he has an ally in the natural world around him. Found, like the famous story "The Most Dangerous Game," is a tale that focuses on being hunted until a way can be found to become the hunter.


Golden Arm by Carl Deuker
Lazarus "Laz" Weathers has always been shy, and his issue with stuttering when he speaks hasn't helped. Stuck in a Seattle trailer park, Laz finds baseball helps him escape from the world of poverty and drugs. When he gets an opportunity to pitch for the rich kids across town, he has a chance to get drafted by the major leagues. But playing for the other team means leaving behind his family, including Antonio, Laz's younger brother, who more and more, seems to be drawn to the dark world of the Jet City's drug ring. Now Laz will have to choose between being the star pitcher he always dreamed of becoming and the team player his family needs.
Heartstopper Vol. 1 by Alice Oseman
Shy and softhearted Charlie Spring sits next to rugby player Nick Nelson in class one morning. A warm and intimate friendship follows, and that soon develops into something more for Charlie, who doesn't think he has a chance. But Nick is struggling with feelings of his own, and as the two grow closer and take on the ups and downs of high school, they come to understand the surprising and delightful ways in which love works.
Long Way Down: The Graphic Novel by Jason Reynolds
Will's older brother, Shawn, has been shot. Dead. Will feels a sadness so great, he can't explain it. But in his neighborhood, there are THE RULES:
No. 1: Crying. Don't. No matter what.
No. 2: Snitching. Don't. No matter what.
No. 3: Revenge. Do. No matter what.
But bullets miss. You can get the wrong guy. And there's always someone else who knows to follow the rules…
It's Luka Kane's 16th birthday and he's been inside The Loop for over two years. Every inmate is serving a death sentence with the option to push back their execution date by six months if they opt into "Delays," scientific and medical experiments for the benefit of the elite in the outside world.
But rumors of a war on the outside are spreading amongst the inmates, and before they know it, their tortuous routine becomes disrupted. The government-issued rain stops falling. Strange things are happening to the guards. And it's not long until the inmates are left alone inside the prison.
Were the chains that shackled Luka to his cell the only instruments left to keep him safe? In a thrilling shift, he must overcome fellow prisoners hell-bent on killing him, the warden losing her mind, the rabid rats in the train tunnels, and a population turned into murderous monsters to try and break out of The Loop, save his family, and discover who is responsible for the chaos that has been inflicted upon the world.
Seventeen-year-old Persey feels worthless much of the time. Her parents prefer her smarter, more enigmatic big brother to her, and she can't quite seem to succeed-let alone fit in-at school. But there is one thing she's good at: escape rooms. So when she's invited to compete in an escape room competition that carries a prize worth millions, Persey is all over it.
Persey enters the competition along with seven other young contestants, but while most escape rooms are about teamwork and collaboration, this one is all about being cut-throat-literally. When contestants start getting killed off, Persey must solve a series of bizarre and gruesome puzzles, riddles, and games to make it out alive. Along the way she learns the contestants are mysteriously related-and someone is out for vengeance.
Punching the Air by Ibi Zoboi and Yusef Salaam
Amal Shahid has always been an artist and a poet. But even in a diverse art school, he's seen as disruptive and unmotivated by a biased system. Then one fateful night, an altercation in a gentrifying neighborhood escalates into tragedy. "Boys just being boys" turns out to be true only when those boys are white. Suddenly, at just sixteen years old, Amal's bright future is upended: he is convicted of a crime he didn't commit and sent to prison. Despair and rage almost sink him until he turns to the refuge of his words, his art. This never should have been his story. But can he change it? With spellbinding lyricism, award-winning author Ibi Zoboi and prison reform activist Yusef Salaam tell a moving and deeply profound story about how one boy is able to maintain his humanity and fight for the truth, in a system designed to strip him of both.
Snap's town had a witch.
At least, that's how the rumor goes. But in reality, Jacks is just a crocks-wearing, internet-savvy old lady who sells roadkill skeletons online―after doing a little ritual to put their spirits to rest. It's creepy, sure, but Snap thinks it's kind of cool, too.
They make a deal: Jacks will teach Snap how to take care of the baby opossums that Snap rescued, and Snap will help Jacks with her work. But as Snap starts to get to know Jacks, she realizes that Jacks may in fact have real magic―and a connection with Snap's family's past.
You Should See Me in a Crown by Leah Johnson
Liz Lighty has always believed she's too black, too poor, too awkward to shine in her small, rich, prom-obsessed midwestern town. But it's okay -- Liz has a plan that will get her out of Campbell, Indiana, forever: attend the uber-elite Pennington College, play in their world-famous orchestra, and become a doctor.
But when the financial aid she was counting on unexpectedly falls through, Liz's plans come crashing down . . . until she's reminded of her school's scholarship for prom king and queen. There's nothing Liz wants to do less than endure a gauntlet of social media trolls, catty competitors, and humiliating public events, but despite her devastating fear of the spotlight she's willing to do whatever it takes to get to Pennington.
The only thing that makes it halfway bearable is the new girl in school, Mack. She's smart, funny, and just as much of an outsider as Liz. But Mack is also in the running for queen. Will falling for the competition keep Liz from her dreams . . . or make them come true?
---